Around 2017, I moved to Montréal with the intention of becoming a Permanent Resident (PR) of Canada. To apply for permanent residency (PR) from the Province of Quebec, you first need to obtain a CSQ. In this article, you'll learn everything I know about the CSQ and how I got one in ~3 weeks of applying.
If you've ever talked to someone about living permanently in the Province of Quebec (or Quebec for short), chances are, you've already heard words like CSQ and more. The objective of this article is to state what needs to be done to sett permanently in Quebec as a PR of Canada.
Though there are many ways to immigrate to Quebec, this article will focus on skilled workers, i.e. people who want to settle down in Quebec with an intention to work as employees.
Disclaimer: I am not an immigration lawyer and this article is not legal advice.
Two minute version
For the QSWP, first you need a CSQ.
Foreign workers usually get their CSQ in one of these 2 ways:

PEQ - I used this method.

Rules for PEQ change from time to time, so check them out on Immigration Québec's official website.
Having a CSQ makes it easier to switch jobs.

An employer doesn't need an LMIA to employ a CSQ-holder.
You still cannot get an open work permit.

As a foreign worker, you need a visa to re-enter Canada unless you're from a visa-exempt country.

It doesn't matter if you have a CSQ and/or a work permit.

With the CSQ, you can apply for PR of Canada under the QSWP.
After applying for a PR, all you can do is wait.
Jump to the my experience heading to learn how I got my CSQ.
Immigrating to Québec
La Belle Province, i.e. The Beautiful Province of Quebec is very unique as it is the only Canadian province whose official language is French. At the same time, the city of Montréal, being the 2nd largest city in the country, is mostly bilingual.
Immigration programs are different in Québec.
As per arrangements between the Govt of Quebec and the Govt of Canada, the former chooses its own residents. One has to use a Quebec-specific immigration program to live in Québec, be it temporarily or permanently.
Every year, Quebec accepts people from various categories as immigrants: students, workers, entrepreneurs, investors and more. As I mentioned in the intro, I'll only talk about the skilled workers program.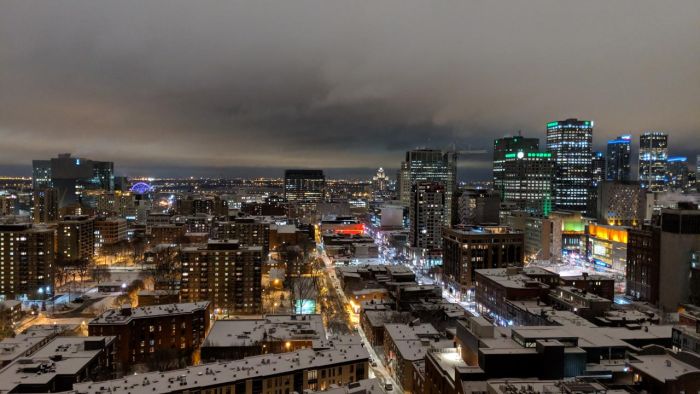 What is a CSQ
CSQ stands for Certificat de Sélection du Québec which translates to Quebec Selection Certificate.  It is a document issued by Québec that approves a candidate for living in Quebec permanently. It is valid for a fixed period of time (3 years) and the candidate is expected to use it within this time to obtain a PR from the Federal Govt of Canada.
CSQ vs CAQ
Don't confuse the CSQ with a CAQ (Certificat d'Acceptation du Québec) which allows a person to stay in Québec temporarily to perform an activity, like studying, working, etc.
Getting a CSQ
As a first step to living permanently in Quebec under the skilled workers program, you usually need to get a CSQ. For workers, there are two common ways to get a CSQ.
Arrima portal
The Arrima portal offers the equivalent of the Express Entry system for immigrating to Quebec. As far as I've read, it involves expressing your interest in immigrating to Quebec by creating a profile on the Arrima Portal.
At regular intervals, Quebec invites candidates meeting certain criteria to initiate the immigration process. When this happens, the applicant submits documents to support their profile and pay the required fees. If everything goes well, a CSQ is issued to the applicant.
Quebec Experience Program
Programme de l'expérience québécoise (PEQ) is mainly for candidates who are already working in Quebec and can speak intermediate-advanced level of French.
At the time of writing this article, in order to be eligible for the PEQ, a worker:
Must've worked in Quebec for 24 months during last 36 months in specific categories of employment.
Must be able to speak French at a skill level of 7 or higher as per Quebec's scale of French language skills.

Verbal abilities are sufficient. Reading and writing are not required.
A test score must be obtained by taking specific French tests.
The Govt of Quebec pays candidates to learn French (Francisation).

Must pass a values test to show that they'll integrate well with Quebec's society.
The main difficulty that people face in the PEQ approach is the French test.
French skills
Level 7 might sound like a lot of French, but in fact, it is not. Level 7 or B2 implies that you can have common formal and informal conversations without making many mistakes. This means that people understand what you say and you understand what people say in a conversation.
If you know English or any romance language, you already know hundreds of French words; it's just that they need to be pronounced differently. If you are determined, you should be able to reach level 7 in 6 months or less by putting in an hour or two every day.
Using the CSQ
After getting the CSQ, you need to apply for a PR with the federal Govt of Canada. This means that you need to fill in some more forms and send copies/originals of some more documents to the department of immigration and most importantly, wait for the outcome 🤞🏽.
At the time of writing this article, PR applications for the Quebec Skilled Workers Program take ~16 months.
Remember that processing times are approximate and they keep changing. By the time this estimated processing time is over, if you're lucky, you should become a PR of Canada.
Being a PR means that you'll get a special ID card and a new SIN. You will be able to do almost everything that a Canadian citizen can do, with some exceptions. Read the my experience section for more information.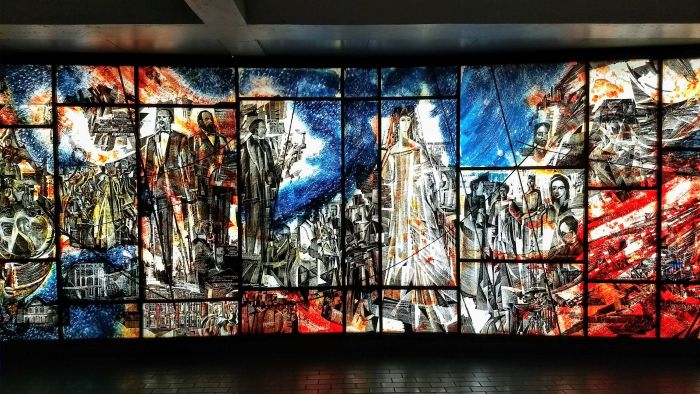 My experience
When I applied for the CSQ in 2018, all I needed was three things:
B2 level of French in speaking and listening.

A certificate had to be obtained by taking a test, e.g. TEFAQ, TCFQ.
The test cost me $250: half for oral comprehension (listening) and half for oral production (speaking).

At least 1 year of experience working in Quebec.

One has to continue working in Quebec while the CSQ application is being processed.

Enough money to pay the fees 💰.

I paid $750 as the main applicant for the CSQ.
Avoiding LMIA with CSQ
I moved to Canada in 2017 with a work permit. Unfortunately, the permit was only valid for a year. In order to renew a work permit, employers need to get a document named the LMIA, which states that the labor market will not be negatively impacted if the employer hires the employee in question.
The LMIA requires time, money and patience. In 2018, an LMIA could take around 3-4 months and costed about $1,000 to the employer.
It is relatively easier to change jobs once you have a CSQ.
If a foreign worker has a CSQ, the employer usually doesn't need to get an LMIA to employ them, thereby saving time and money.
Learning French in 6 months
In order to avoid the complexities of an LMIA within a year of arriving in Montréal, I decided to study hard and get the CSQ as soon as I could. That's when I learnt about the PEQ and started learning French.
Here's what I did to learn French and pass the French test in 6 months:
Learn common rules related to pronouns, adjectives and verbs.

If you can conjugate verbs with ease, you know 60% of the language.

Learn common words and expressions in French.

Learn to say most of my day-to-day English and Spanish stuff in French.

Learn specific types of conversations by simulating them mentally.

Imagine a situation and start conversing in French inside your head.
I used to do this on the street and while doing household chores.

Learn to understand what others are saying because people won't speak French with you if you don't understand them.

This was the hardest part.
I watched movies and listened to the radio to improve.
I love the Quebec French accent, so I did a fair amount of research.
When I was ready, I took the TEFAQ and scored B2 (required score) in my first attempt! This means that I could officially speak and understand everyday French 🥳.
TEFAQ vs TCFQ
Though I passed the TEFAQ, my lawyer suggested me to take the TCFQ because immigration officers can request a re-evaluation of test scores for the TEFAQ. If the re-evaluation considers your skills to be lesser than the original evaluation, you might become ineligible for the CSQ. The TCFQ is relatively difficult but I took it (spending more money) and passed again, thereby continuing to be eligible for a CSQ under the PEQ.
Implied status
When I applied for my CSQ, I was required to have lived for at least 1 year in Quebec as a temporary worker. However, my work permit was going to expire before those 365 days, which was kind of ridiculous. So, in order to get a work permit with a CSQ (i.e. without an LMIA), I had to do the following:
Apply for a work permit renewal 5 days before its expiry.

A letter was attached saying that a CSQ will be sent as soon as I received one.

Apply for a CSQ after 368 days of employment in Quebec.

This was 10 days after applying for my work permit renewal.

Get a CSQ after ~20 working days of applying.
Scan and send the CSQ towards my work permit application.
Receive a new work permit after ~2 months.
Since I had applied for a work permit renewal, I had something called implied status until my application for renewal was evaluated. Having implied status meant that I could continue working as per the terms of my original permit until a decision had been made about my application for the renewal of my permit.
Luckily, the Govt of Quebec kept their promise and issued me a CSQ within the said processing time of 3 working weeks.
The CSQ is issued in duplicate. One original is to be sent along with your PR application.
This time, they gave me a 2 year permit. It was finally time to apply for the permanent residence of Canada.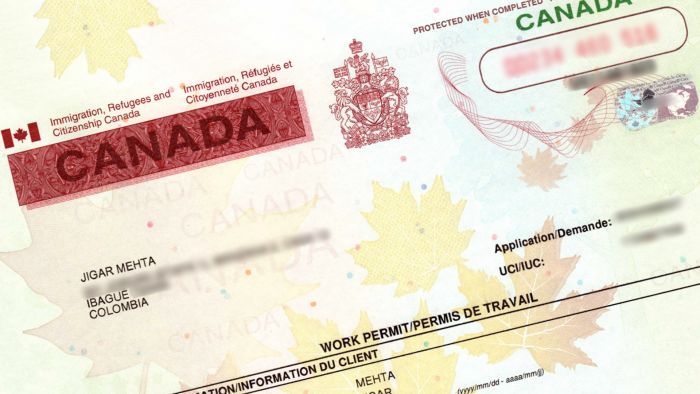 Permanent residence
Having gotten a new work permit valid for 2 years meant I had some time to submit a PR application. Though it may sound like plenty of time, a PR application can easily take over 2 years to process 😅. So, I did my best to submit my application asap.
It took me 1-2 months to gather all documents, especially because my passport was with the department of immigration as I had applied for a Temporary Resident Visa (TRV).
Even though you hold a work permit or a CSQ, you still need a visa in order to re-enter Canada after an international trip, unless you're from a visa-exempt country.
After 2 months, my passport came back with a shiny new TRV and I could finally submit my PR application which was now 50-60 pages thick. The estimated processing time was 18 months when I submitted my application, however, it later changed to 20 months and then to 23 months, breaking my heart several times 💔.
Open work permit with a CSQ
The CSQ is just like a provincial nomination certificate (PNC) stating that a person is chosen to live in the province permanently, provided the Govt of Canada is okay with it. However, I've found the CSQ to be weaker than other PNCs.
The major limitation being that a CSQ-holder is not eligible for an open work permit. This means that your permit will always be associated to a particular employer. You cannot get a work permit that allows you to work with any employer, unlike with some other PNCs.
I found this strange because on one hand, the CSQ selects me for living in Quebec permanently and on the other hand, it is difficult for me to freely change jobs, until my PR application is approved (roughly 2 years). Due to this limitation, I lost many employment opportunities and I sincerely wish that Quebec considers making CSQ-holders eligible for open work permits (at least within the same NOC).
Conclusion
A CSQ is the first step to settling down permanently in Quebec as a foreign worker. Depending on your situation, you can choose one of the available ways to obtain a CSQ. After you get the said CSQ, your main struggle for the Canadian PR begins when you submit your PR application. Once a PR application is submitted, all you can do is be patient.
My major informal advice to you will be to not waste any time: go through each step as fast as you can. Do not trust the application processing times as they are approximate.
Next steps