Winter 2020 had some of the most impactful months in my life! I rediscovered myself both personally and professionally. With my mind bouncing in excitement to solve problems and write code, and troubled by my immigration status in Canada, I started a job hunt which got me into a well-grounded, employee-friendly, and cool Montréal based digital agency named Symetris. Since I often get inquiries about how it is to work at Symetris, I'm writing this article to share my experience and provide an unbiased review.
In early 2020, I had decided to say goodbye to Drupal and venture into the realm of Ruby. In late 2020, I ended up having an unexpected 3 month break from work, during which I read about software development more than ever before in my life and I wrote thousands of lines of code in my journey to find peace of mind.
I had realized the bitter truth that I was addicted to work and to recover, I promised myself that I'd find myself a peaceful job that doesn't involve hourly rollercoaster rides. That's when I heard of Symetris from a friend and today I'm writing this article on a Saturday afternoon to celebrate my 2 year work anniversary 🥳.
In this article, I'll tell you how I got a job at Symetris and talk about my experience working with them.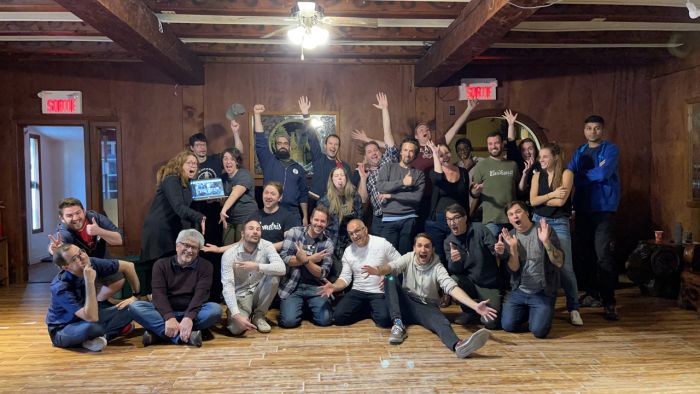 Two minute version
2 decade old, firmly-grounded digital agency based in Montreal.
Specialized in Drupal and related web technologies at the moment.
Clients based in Canada and the USA.
Follows development best practices and makes open-source contributions.
Cares about employees and offers work-life balance.
Open to remote employees and immigrant-friendly.
Based in Montreal, bilingual (English and French).
Home of The Symetris Queen.
Growing fast and we're accepting new applicants.
Job hunt
In early 2021, I was deciding whether to continue as a software developer or start a new, code-free adventure. Being a lover of technology, I decided to write some more code.
My employability at that point in time was relatively low because of my immigration status. At that point, I was a temporary foreign worker awaiting my PR. There were only 2 ways for me to remain in Canada:
Get a new Canadian Work Permit by finding a new employer.
Get my long-pending PR application approved.
One evening, while talking to an old friend, I heard many good things about Symetris. Thus, I decided to apply to work for them – a decision I'm very glad I made.
After reading their website, LinkedIn profile, and doing some research, I decided to apply to work with them. Also, I liked the vibrant red color on the Symetris logo – a color that has replaced blue as my favorite color over the last 5 years.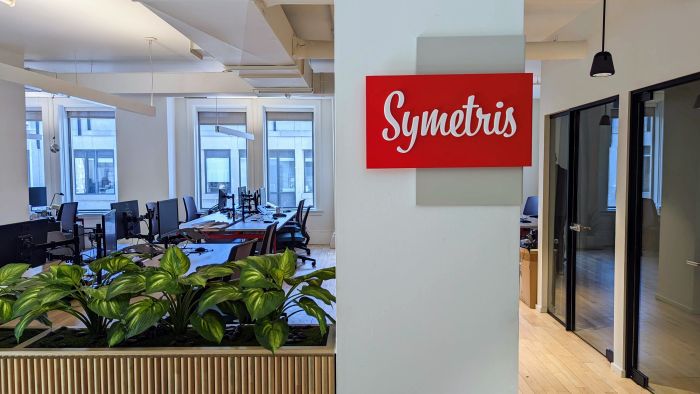 Interview and selection
I sent them my résumé using the contact form on their website and I heard back from them in a day or two. After a 15-minute conversation with the HR personnel, a second interview was scheduled with the director of production and a team leader.
During this second, slightly more technical interview, we talked about my experiences with Drupal, PHP, JavaScript, SQL, Docker, and more. I am an Acquia Certified Drupal 8 Expert and I believe it might have helped in the selection process.
A 30-minute conversation later, I was super excited about joining their team. Based on the interview, I was quite sure I'd receive a positive response but I was afraid lest I'd be refused the job for want of immigration paperwork. Thankfully, Symetris had chosen to help me obtain the necessary documentation.
You're hired
My phone – a happily humming Hermes on winged boots – joyfully rang to announce that I had been accepted to work at Symetris. Also, the company had decided to help me obtain a Canadian Work Permit at the earliest so that I could be in action ASAP.
As agreed, I started preparing the documents to apply for a work permit. Unbelievably, a few days later I received an email from the IRCC that my application for permanent residency in Canada had been approved. Thus, I didn't have to do the work permit paperwork after all. Phew!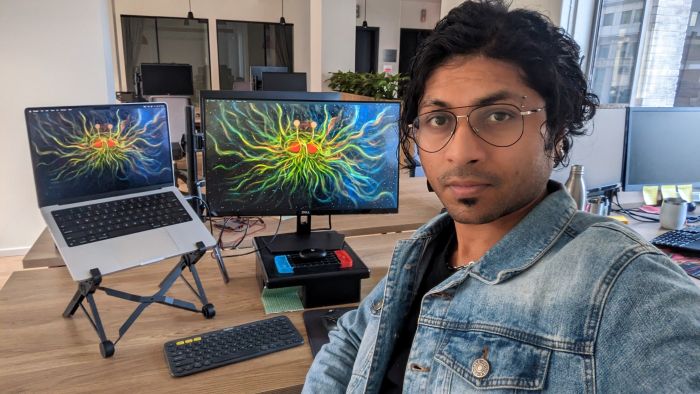 Lemons
This section is like a detour and it can safely be skipped. However, this article would be incomplete without these side-stories so I must and will write about it.
When life gives you lemons, make lemon rice.
Lemon 1: Colombian woman
After getting my PR approved, I received an immigration document by email. Yay! Surprisingly, it stated that I was a Colombian woman 💃🏽. I immediately contacted the IRCC and requested a correction. However, I was told that such a correction would take a few months and that in the interim, I wouldn't be able to work because I wouldn't be able to get my permanent SIN. I relayed the information to my employers and they generously agreed to wait until I got the corrected document.
Lemon 2: Tooth 21
After lemon 1, I had a few more months of free time and it was almost spring in Canada. Since most of the snow had melted away, I decided to go out for the first bike ride of the season. I got my bike serviced and road-ready. My front brakes were making a screeching noise the yesteryear so they were replaced and tightened.
Having been out of practice for 6 months, in one unfortunate fraction of a moment, I slightly hit the front brake by mistake. The servicing of the brakes had made them a lot more sensitive than what was in my muscle memory. Thus, I flew over the handle and fell face-first – almost as if the bicycle had hit me with a one-armed flapjack. Though I wasn't going fast at all, the fall resulted in a few damaged teeth, of which tooth 21 suffered the most.
Lemon 3: The truth
This one is more like a continuation of Lemon 2. A few days after the bike accident, I contacted the IRCC to know if the correction of my PR document could be accelerated. During this call, I was informed that I could in fact start working with my temporary SIN, and once I had my permanent one, I would simply forward it to my employer 🤦🏽.
Thus, I felt even more sad because if I had known this a few weeks before, I would've been working instead of riding a bike and perhaps I would've avoided the accident. Thanks to modern dentistry, I have recovered well.
My experience
At the point of writing this article, I've already worked ~2 years at Symetris and my experience has been highly positive. No wonder they ranked amongst the best places to work in Canada.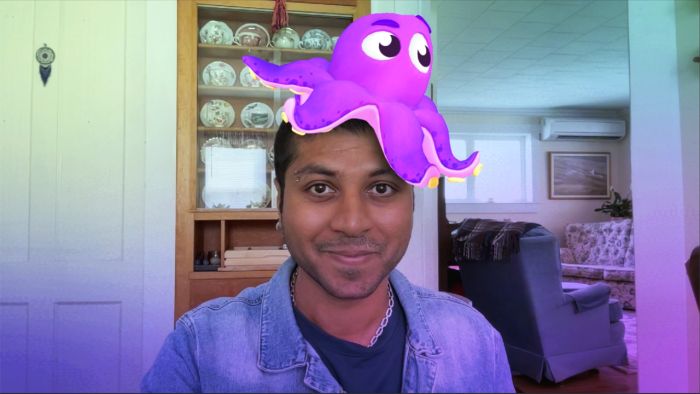 Work-related highlights
Here are some highlights of my time at Symetris:
Maintaining a 220+ site-strong Drupal multi-site installation.
Being a part of the company's Best Practices Committee.
Building CLI tools, the most noteworthy being Drall.
Configuring BitBucket Pipelines for several projects.
Becoming an Acquia Certified Drupal 9 Expert.
Going on a company-paid trip to DrupalCon 2022 in Portland, OR, USA.
Submitting patches to various projects on Drupal.org.
Non-work highlights
At Symetris we don't only work, but we also have fun! Here are some non-work things I've had the chance to do:
Make Mocha using the office coffee machine.
Participate in yearly company-paid team-building outings to cool venues.
Have many company-paid lunches and parties every year.
Receptivity to feedback
One thing I really like about Symetris is that they are very open to feedback. For example,
I suggested having a birthday allowance for employees and it was implemented in a few weeks! Now every employee gets a birthday allowance with which they can buy themselves a birthday treat.
I suggested that we could use fun video filters offered by Google Meet in certain internal meetings on Fridays and they tried it in under a week!
Cherries on the top
In general, I've found Symetris to care about their employees' health and work-life balance. Here are some things I really appreciate:
Symetricians decide for themselves whether they want to work from home or go to the office. Personally, I prefer a mix of the two.
I often have trouble falling asleep and I've found it easy to start late after sleepless nights.
99% of the time I've not had to start early or stay in late. After work hours, I usually turn off my Slack notifications.
Unbiased review
Positives
A friendly work environment that provides an opportunity for learning and professional growth.
Possibility to work remotely.
Substantial focus on employee well-being.
Following development best practices as far as possible.
Frequent company-paid snacks, meals, and parties.
Company-paid certification programs, e.g. Drupal Certification.
Open to feedback and willing to improve.
A majority of Symetricians are bilingual (English and French) though local laws require French in some cases.
A fair amount of non-work activities for team-building and socialization.
Negatives
In rare occasions, the work pressure might get high (as in any company) but the management does their best to avoid such occurrences. Personally, it has only happened to me once in 2 years.
Being located in the French-first province of Quebec, if you don't know any French, you might miss out on some fun though a constant effort is always made to be as bilingual as possible.
Specialization in Drupal means you'll mostly work on Drupal projects. They are a Drupal shop after all, so this is obvious.
When I joined we were a team of ~20 and we have almost doubled in 2 years.