Having decided to add some smart gadgets to my home, I thought the right place to begin would be with bulbs. It was indeed quite difficult to find a good smart bulb which would not cost a fortune. That is when I found Teckin LED smart bulbs which are quite economic and provide the most bang for the buck. In this article, I'll share an unbiased review of the bulbs and my experience using them.
One day after a 60 minute workout, I decided to relax on the couch for a while before hitting the shower. Unfortunately, I had forgotten to turn off the lights and they were shining bright on my face!
I was very tired and I wished that I could turn off or at least dim the lights without having to get up.
Thus began my quest to install smart bulbs in my apartment. Besides, I often have parties at my place so I thought it'd be cool if those bulbs could also change into party lights 💃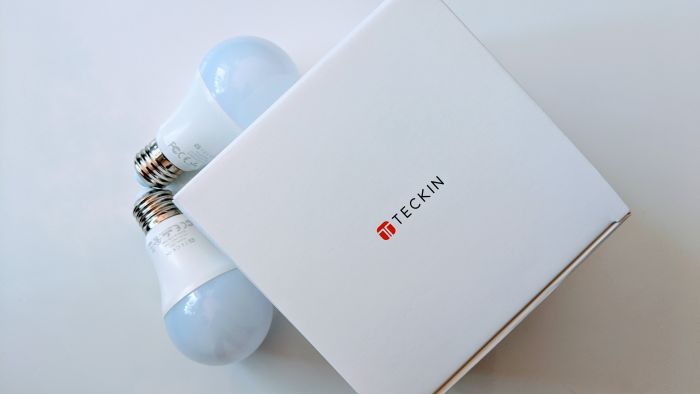 Disclaimer: I bought the bulbs at my own cost and I liked them so I wrote this review to show appreciation. I wasn't paid to write this review.
Why Teckin bulbs?
Before making a purchase decision, I always do a tonne of research. During my research, I collected the following information which affected my decision to buy Teckin bulbs to make a move towards having a smart home.
Wi-Fi support
Philips Hue is a big player when it comes to smart bulbs and there are some other brands like Sengled. However, these are Zigbee devices and require a special hub in order for them to work. I didn't like the concept of having an additional hub.
Teckin bulbs are wi-fi compatible, so they connect directly to the router that I already have. This is the primary reason why I chose Teckin smart bulbs over other, more popular brands.
Warm & cool light
Warm light bulbs emit orangish light while cool light bulbs emit whitish light. Research shows that warm light (or soft light) helps us relax and is easier on the eyes and cool light (or daylight) makes us feel more awake and is better when we're working.
The latest models of Teckin LED bulbs allow you to choose whether you want warm or cool light, so you get the best of both the worlds! This is the secondary reason why I chose Teckin smart bulbs. They can emit color temperatures from 2800K (warm) to 6200K (cool) in white mode.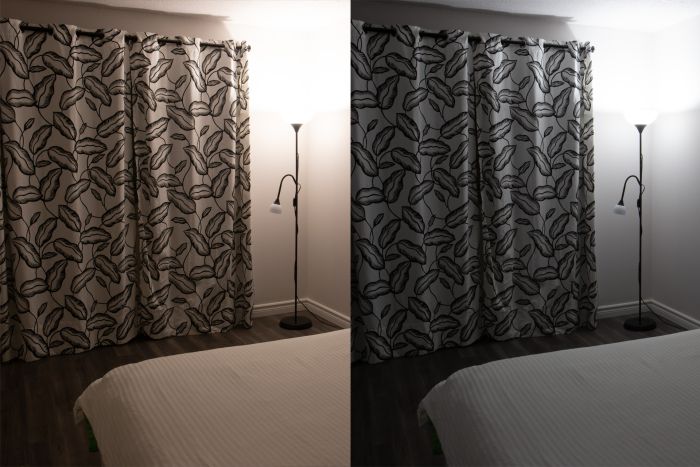 Colors
Having a party? Or want to relax in a nice colorful ambiance? There are LED bulbs that allow you to have millions of colors apart from the warm and cool light colors discussed above. Philips Hue bulbs are very good at emitting color bulbs but I didn't get them because they are Zigbee devices. Lifx bulbs are very impressive and they are much brigther than Teckin bulbs in color mode, however, they are 3 times the price.
I must say that Teckin's smart bulbs very cheap. However, given their price, they emit bright white lights for everyday use – be it cool or warm. However, they are not very bright when in color-mode, but they emit substantial light for you to see things and find your way around.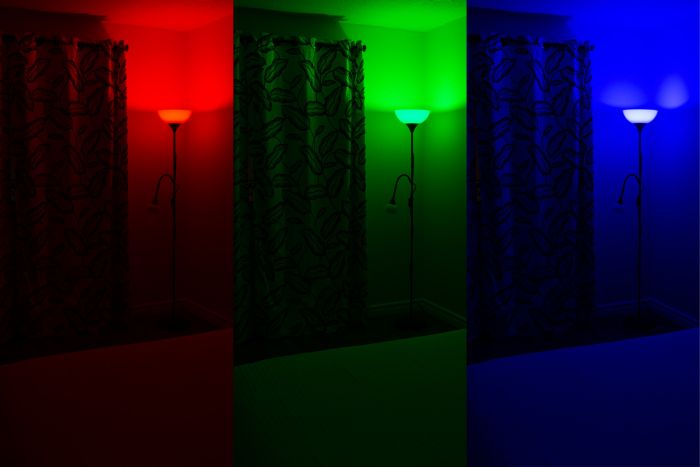 Installation
Teckin bulbs connect to your smart home using wi-fi through the Smart Life app. The box contains a useful user manual and it took me under 5 minutes to setup 4 bulbs even though it was my first time. Here's a quick look at the steps involved in the installation and configuration.
Install the Smart Life app on your phone.
Connect the bulb to a compatible socket and turn it on. The bulb should start blinking to show that it needs configuration.

If the bulb is not blinking, you need to reset it by switching it on and off for 3 times at 3 second intervals. This should not happen for new bulbs.

In the Smart Life app, use the add device option. You can safely choose the auto-scan option.

You will see a dialog to enter your wi-fi settings where you need to enter the username and password for your wi-fi network.

The app will scan for new devices and it will show you all the newly added bulbs.

When a bulb gets detected by the Smart Life app, it will stop blinking.

When all your bulbs stop blinking, press the Done button to finalize the operation.
After this, you can rename the bulbs and organize them assign them to rooms or group them together as per requirements. If you're having difficulties configuring these bulbs, there are several YouTube videos to help you out.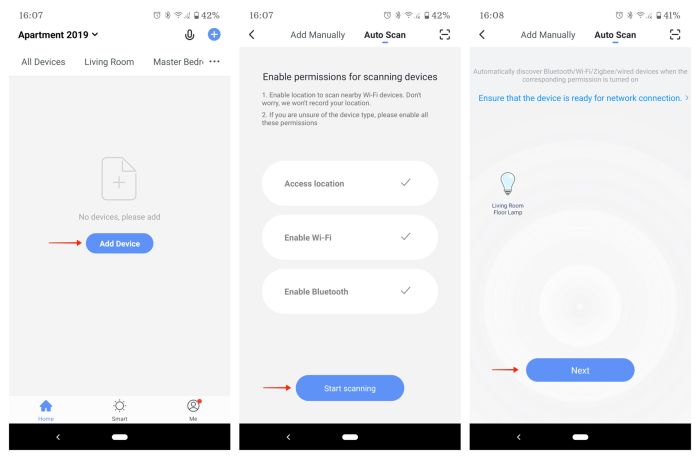 Voice assistants
The bulbs came with an easy-to-follow user manual that give you step-by-step instructions to connect the bulbs with Google Home / Amazon Alexa.
Personally, I am a Google fan and I use the Google Assistant. To control the bulbs with Google Assistant, you need to connect your Smart Life account with Google Home. If you've already done this before, you should see the new bulbs in your Google Home app automatically.
Unbiased review
These are my own unbiased opinions based on my experience.
Advantages
Low price: Teckin smart bulbs cost are very well-priced. Buying the 4-pack is even more economic than buying the 1-pack.
No hub required: Teckin smart bulbs connect over wi-fi and connect directly to your router. Thus, you do not need a special hub to make them work – all you need is a good router.
Bright white lights: Given the low price, Teckin smart bulbs function just like normal bulbs when in white light mode, be it warm or cool.
Color lights: For the occasional house party, Teckin smart bulbs offer tons of colors to play with. The Smart Life app gives you fancy options like Rainbow and Gorgeous which is my favorite.
1 year warranty: The bulbs offer you peace of mind with a 12 month warranty. You can contact Teckin support in case anything goes wrong. Personally, I've had a good experience with their support team.
Disadvantages
Colors aren't very bright: Though the whites are quite bright, I cannot say the same about the colors. However, the colors are bright enough to let you see things and find your way around.
Doesn't support 5G wi-fi: The bulbs require a 2.4 Ghz wi-fi connection. Many routers come support both 2.4 Ghz and 5 Ghz connections, so this shouldn't be a big problem.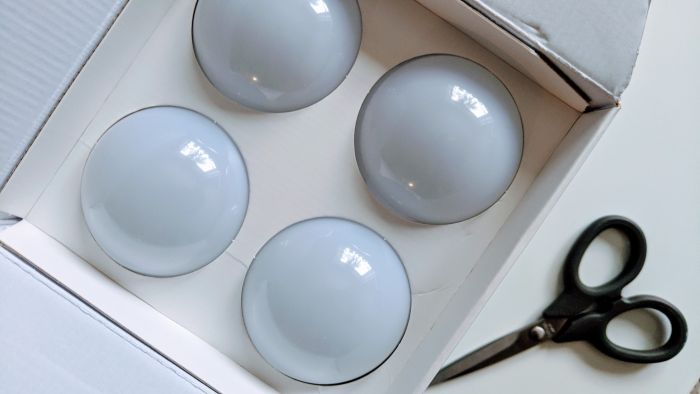 Conclusion
To conclude, Teckin bulbs are cheap compared to various other smart bulbs and they perform very well given their low price. Being wi-fi bulbs, you do not need a special hub to make them work. The bulbs work just like regular bulbs when they're set to white light modes. Though the brightness is significantly low in color mode, the bulbs emit substantial light for you to see things and find your way.
If you plan to use the bulbs mostly for white lights with occasional colors, Teckin bulbs should meet your requirements very well. However, if you want the colored lights to be as bright as the white lights, you should consider going for brands like Philips, Sengled or Lifx. That said, I have around 12 Teckin LED color bulbs at my place and they meet my requirements very well and I am very satisfied with them.